Cat's brother, Ethan, came up from Oregon with a big truck, so under his and Ron's guidance, we destroyed the house further by ripping off a bunch of wallboard and linoleum.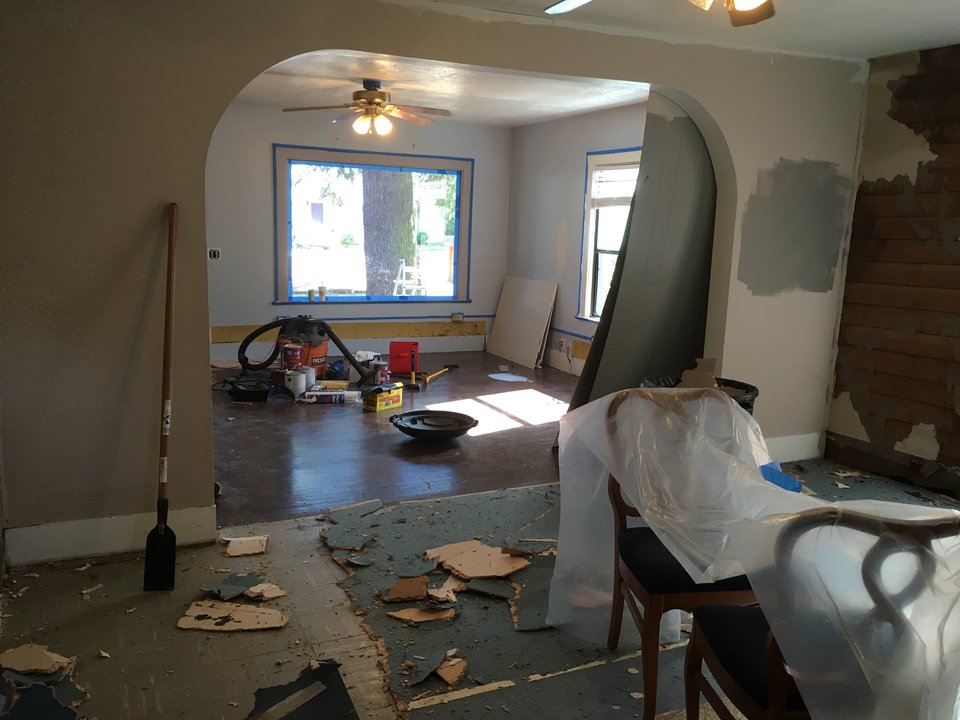 The dining room is/was carpet on top of linoleum. We used a spade ("spud" tool) to remove all the linoleum and the subfloor that was constructed atop the tile floor.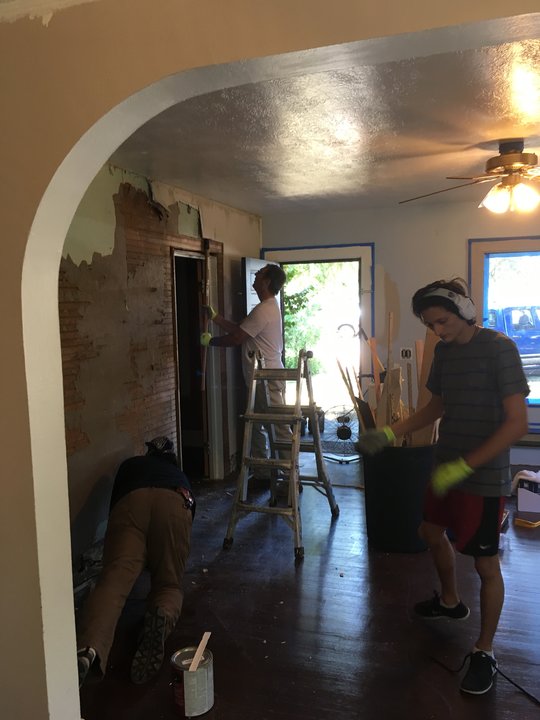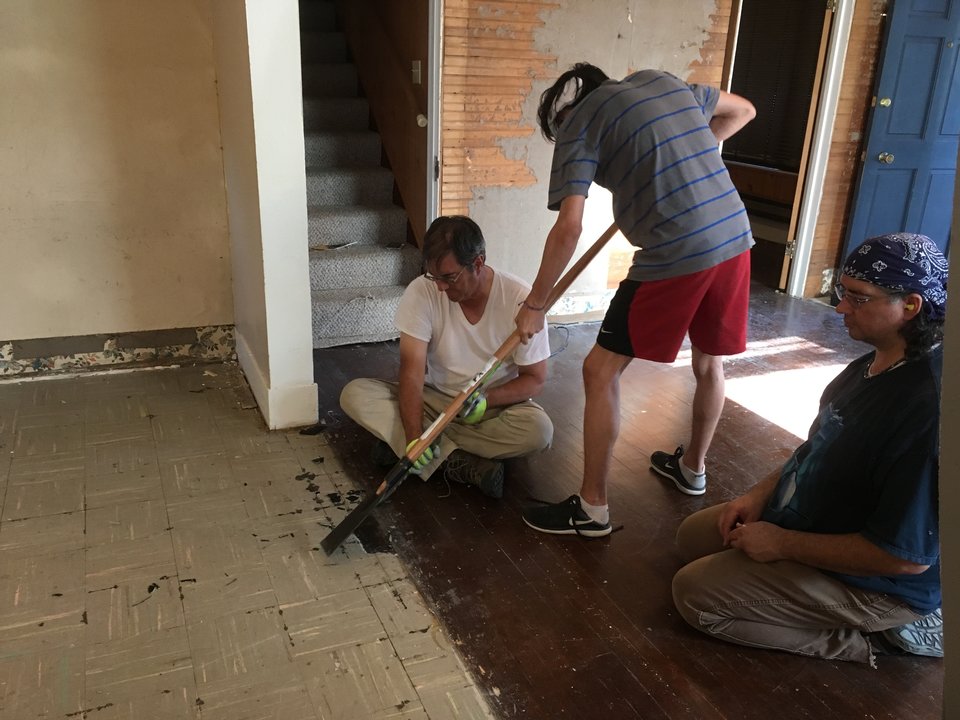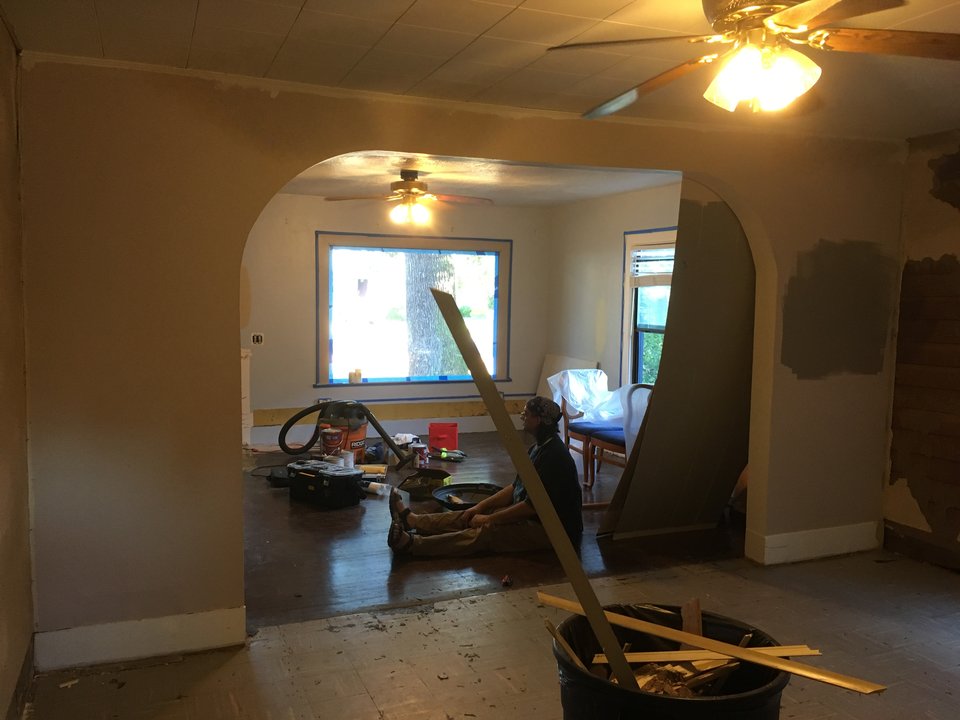 Unfortunately, the next layer of flooring is tile set in tar.